Look at one of our recently installed Brigitte kitchens.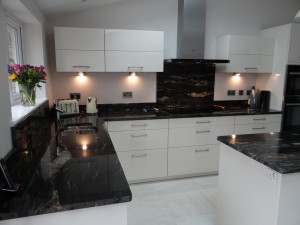 Our customer is over the moon with it.
It gives a great feeling of satisfaction to do a really good job and to have a very happy customer as well.
We supplied and fitted the kitchen and the appliances as well.
We do a free site up for kitchens and appliances too, in the local area to us.