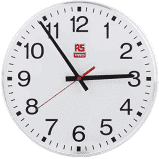 STARTING ON THE 4TH MAY 2021 THE SHOWROOM WILL GO BACK TO THE OLD HOURS OF TUESDAY TO FRIDAY 9.00am – 5.30pm AND SATURDAY 9.00am –4.00pm BUT CLOSED SUNDAYS MONDAYS AND ALL BANK HOLIDAYS.
THE SERCICE DEPARTMENT will still be contactable by phone on a working Monday and their hours of business will not change from Monday– Friday 9.00am to 5.30pm, but it will be CLOSED ON WEEKENDS AND ALL BANK HOLIDAYS.
However until 4th May our current hours of business for the showroom and service are: Monday to Friday 9.00am – 5.30pm. 
During our current working hours we will not be taking any phone calls or dealing with emails on a Saturday, Sunday or any of the Bank Holidays.
You can still leave us a message or an email on sales@srbservices.co.uk  and we will get back to you as soon as we can.
You will need to wear a mask when you enter the showroom and no more than 2 customers can come into the showroom at anytime.